United Way's Annual Grills and Grilles Fundraiser ~ Aug. 26
August 17, 2017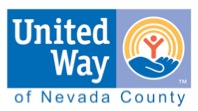 Thanks to Donna Cobb, Administrative Assistant, United Way of Nevada County for this info. Here's the press release about cars show entries: 2017 Car Show first Press Release
Here's the press release: UW_GnG_BBQ press release. And the flyer: United Way_BBQ_Flyer
United Way of Nevada County is proud to announce its eleventh annual BBQ competition, which will include a Car & Motorcycle Show and a Disc Golf tournament. This exciting event will take place at the Western Gateway Park in Penn Valley on August 26th at Western Gateway Park.
Registration forms are available for individuals that would like to participate in the car show. There is a limited amount of space. If you are interested in displaying your car or motorcycle, get your registration in as soon as possible.
During this fun day, there will also be a Backyard BBQ competition, a Kansas City BBQ competition, a disc golf tournament, vendors, music, and a kid's area.
All the proceeds from this event will go to the United Way of Nevada County.
Car show registration forms are available at grillsngrilles.com, or for more information please call United Way at (530) 274-8111