Two Classes at Penn Valley PARTNERS Family Resource Center ~ Start dates Jan. 18 & Feb 5
December 8, 2017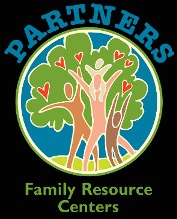 Thanks to Laurie DeMartini at the Penn Valley PARTNERS Family Resource Center for this info. Here's the newsletter: PV FRC_Newsletter December 2017. Here's a note from Laurie…
Penn Valley's PARTNERS Family Resource Center Newsletter includes two upcoming wonderful classes, which will be provided at Ready Springs School.
Starts January 18 ~ The Power of Positive Parenting class is facilitated by Meg Luce. We are fortunate to have Meg as a part of the PARTNERS FRC team, she is a Marriage and Family Therapist who specializes in parenting. This class fills up so parents should sign up today!
Starts February 5 ~ A Mother Daughter Support Group will be facilitated by Sharyn Turner, Nevada County Superintendent of Schools Health Coordinator and Mary Jo Sweeney R.N., School Nurse for Penn Valley School District. I was fortunate to be apart of this class two years ago, the facilitators used the Girls Circle Model which gave the teen girls and their mothers an opportunity to communicate deeply. Several mothers contacted me afterwards appreciating what the class had done for them and their daughter.
Happy Holidays, Laurie DeMartini