Talking to Your Teen About Vaping and Marijuana ~ Dec. 12
December 8, 2017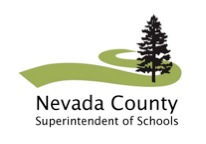 The first offering of this class filled in two days. This repeat class will be Dec. 12. Here's the flyer: talking to your teen
FREE Family Education Night ~ Parents and Middle and High School students are invited to learn…
Current teen trends with e-cigarettes, vaping and  cannabis use.
The health risks involved with e-cigarettes and vaping and how companies target youth.
The health risks involved with cannabis use, including how increased THC levels in cannabis plants, edibles and concentrates may impact youth brain development.
Today's teens are exposed to a variety of new drugs that simply didn't exist when their parents were teenagers. Together, parents and students will learn the potential health risks of teen vaping and cannabis use and ways to make healthy choices.
When and Where: Dec. 12, 6:00 p.m. – 7:30 p.m., NCSOS training room at 380 Crown Point Circle, GV. Dinner provided.
Registration required here: https://www.eventbrite.com/e/talking-to-your-teen-about-e-cigs-vaping-and-marijuana-tickets-40792677998
Contact: Marlene Mahurin, TUPE Project Coordinator 530-478-6400 x2031 or mmahurin@nevco.org
Brought to you by the NCSOS office, coordinated by the TUPE (Tobacco Use Prevention Education) program.