SYRCL's 20th Annual River Cleanup ~ Sept. 16
September 8, 2017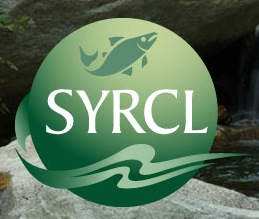 Thanks to Frieda Slavin, Community Engagement Coordinator, South Yuba River Citizens League (SYRCL) for this info. Here's the full press release: SYRCL-2017-20th-Cleanup-Press-Release-Sept 16
Here's the note from SYRCL…
The South Yuba River Citizens League (SYRCL) is now accepting online volunteer registrations for the 20th Annual Yuba River Cleanup on September 16th.
This year we are excited to be celebrating 2 decades of keeping our rivers clean; our volunteers will help remove garbage from on all forks of the Yuba, from Donner Summit to the confluence of the Yuba at the Feather River, as well as the Bear River. I hope you will share this community event with your readers and followers.
We do have close to a dozen family-friendly sites and they are popular. Volunteers can check the site map at: http://yubariver.org/annual-events/yuba-river-cleanup-sites-map/. Family-friendly sites are clearly indicated. Registration is at: https://www.crowdrise.com/20thAnnualYubaRiverCleanup.
And the volunteer appreciation party will be very kid/family-friendly, we will have kids activities. Registered volunteers will receive a free lunch.