News from First 5 – Seeking Partners for Parent Cafés ~ Apr. 18 | Step Up to Kindergarten ~ Starts July 6
April 10, 2017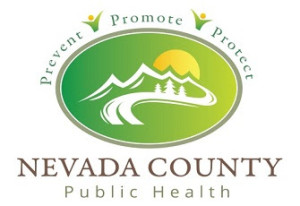 Thanks to Lindsay Dunckel, Executive Director, First 5 Nevada County, for this info. This gathering is for service providers who might wish to partner with First 5 and Public Health in offering Parent Cafés. Please note difference between "Partner" and "Parent." 
From Lindsay…
First 5 is working with Public Health to roll out a model of parent support/leadership development called Parent Cafés. We are hoping you can join us for an introduction to this powerful parent engagement format. We will be looking to you to reach out to parents you work with and/or to offer your space for us to roll out a group within over the next three years. You may also want to get trained in this format for your own purposes – we welcome your partnership in this endeavor!
You are cordially invited to the Be Strong Families – Partner Café
April 18, 2017, 9 am—noon
Cafés are a cost effective, powerful way to engage parents, support their strengths and encourage connections to other community programs.  Attend this Partner Café to experience first-hand how the Café approach can be used to
engage families,
enhance parent leadership,
complement parent education,
build awareness of the Strengthening Families Protective  Factors, and
enhance positive relationships between service providers  systems and families.
April 18, 2017, 9 am—noon NCSOS Training  Room 380 Crown Point Circle, Grass Valley
Here's the flyer: Partner cafe flyer GV-Apr 18
**RSVP :Sandi@first5nevco.org or 530-274-5361
---
Registration is now open for Step Up to Kindergarten, which runs July 6-26. Here's the flyer with info: Step Up to Kindergarten-July 6-26