NEO Youth Center is Expanding ~ Coming August 2018
November 7, 2017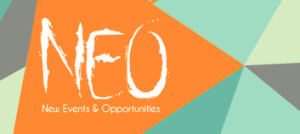 NEO Youth Center is expanding. Info below and here: http://hosted.verticalresponse.com/558872/4f09a450e4/TEST/TEST/
November 3, 2017
Hello Friends,
We're expanding!
We are so excited to announce that we will be expanding the Youth Center this summer!
We have been getting such great attendance (up to 45 youth a day!) at the Youth Center that we need more space! We currently have over 350 members, and we are gaining up approximately 30 new members each month!
We will be staying at the same location and expanding into the entire building where we are currently located. The larger space will allow us to serve more young people in a more meaningful way. We will be able to offer more workshops and more activities, all in a space better suited to meet our needs.
We can't wait to make this happen! But we are going to need your support. The building will require a full renovation and a larger space means we will have more monthly expenses.
Help us Light the Way for Youth! 
We are seeking monthly donors to join our Light the Way Campaign to help us cover the additional expense of a larger site. Monthly donors can donate anywhere from $5 to $500 to help provide stable monthly income for NEO.
Click here to donate now or to learn more: http://www.ncneo.org/give/