Looking Ahead ~ May 3, 2017 CSN Meeting ~ Compassion Fatigue
April 15, 2017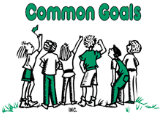 Mark your calendars for our May 3rd CSN Partner meeting.
We will learn about the phenomenon of "Compassion Fatigue" and explore resources for addressing it. Our speaker will be Susan Keever, Adult and Adolescent Counselor at Common Goals Substance Abuse Counseling Services. This meeting was originally scheduled for January but had to be postponed because of a power outage at the library. Thanks to Susan Keever for her flexibility!
Meeting time & location: The Community Support Network (CSN) meets on the first Wednesday of most months (July, August, and December on hiatus), 3:30 to 5:00 p.m. in the Gene Albaugh Community Room of the Madelyn Helling Library, 980 Helling Way in Nevada City. Optional open networking time is at 3:15 p.m. CSN Partners and members of the public are welcome to attend. For more information, contact CSN Coordinator, Susan Sanford, at 530-913-0270 (messages) or csnncorg@gmail.com.