Looking Ahead ~ June 7, 2017 CSN Meeting ~ Successful Transitions to Adulthood
May 18, 2017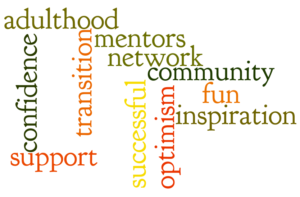 Mark your calendars for our June 7th CSN Partner meeting.
We will feature a panel on the topic of Successful Transitions to Adulthood. More information about our panelists next week. We hope you can join us in June.
Meeting time & location: The Community Support Network (CSN) meets on the first Wednesday of most months (July, August, and December on hiatus), 3:30 to 5:00 p.m. in the Gene Albaugh Community Room of the Madelyn Helling Library, 980 Helling Way in Nevada City. Optional open networking time is at 3:15 p.m. CSN Partners and members of the public are welcome to attend. For more information, contact CSN Coordinator, Susan Sanford, at 530-913-0270 (messages) or csnncorg@gmail.com.