Intro to CASA ~ Aug. 28
August 17, 2017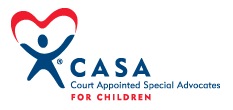 Thanks to Melinda Douros, CASA Program Manager, Child Advocates of Nevada County, for this info.
Intro to CASA is Aug. 28 ~ CASA Training starts Sept. 25
CASA stands for Court Appointed Special Advocate. CASAs are screened, trained, and supported volunteers who get to know a foster child appointed to them by a judge. CASAs provide independent, objective information to the court about what the child needs. They also listen to, help, and support the child through the difficult process of being a dependent of the court. Being a CASA requires a 35 hour training and about 10-15 hours a month visiting a child and working with the adults in the child's life. To learn more about being a CASA, please join us at Intro to CASA on August 28, 5:30 p.m. at Child Advocates' office, 208 Providence Mine Rd., Suite #119, Nevada City. CASA training starts Sept. 25. For more info, visit www.considercasa.com , call 265-9550 ext. 222, or emailMelinda@caofnc.org. Make life better for a wounded child.