CPR-AED-First Aid Skills Demo Check Class Schedule – NCSOS – through Mar. 2018 – Next check Feb. 28
February 13, 2018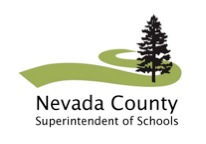 Thanks to Faith Yamamoto, Support Services Secretary II, Nevada County Superintendent of Schools, for this info.
Here's the CPR-AED-First Aid Skills class schedule (skills demo check) that goes through May 2018. CPR Calendar Feb-May 2018
Training has transitioned from an in-classroom style training to an on-line training.  Once someone signs up on the NCSOS website (see link below), they will receive an email containing a link to the on-line course.  They need to then come in to perform a "skills demo check" demonstrating the skills they learned and once they pass, will receive their 2-year CPR certificate.
Next skills demo check dates (time and location info on doc link above):
Feb. 28
Mar. 8
Mar. 21
Apr. 5
Apr. 25
May 2
May 15
Link to register: www.nevco.org/register
Questions: Faith Yamamoto, fyamamoto@nevco.org, (530) 478-6400 ext. 2001
Please note that the CPR skills demo check classes will still be held at 112 Nevada City Highway, Nevada City, CA 95959 in the Houser Room. Classes are from 3:45-5:45 pm. Payments need to be made and sent to/dropped off at our new location at 380 Crown Point Circle, Grass Valley, CA 95945 prior to being given the on-line course link.