Commercial Sexual Exploitation of Children (CSEC) & Human Trafficking Strategy Session ~ May 11
April 17, 2017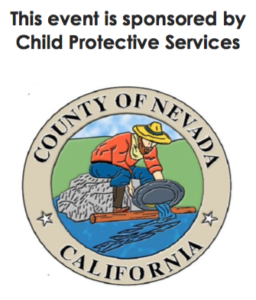 From Nick Ready, Program Manager for Child Protective Services. Here's the flyer: CCR Flyer_Nevada County_2017May11
You are invited to participate in the Nevada County
Coordinated Community Response Strategy Session
The Coordinated Community Response (CCR) Strategy Session will engage multi-sectorial community stakeholders to work together in identifying the pressing community problems and sustainable solutions that will create a safer and healthier Nevada County community. The strategy session will address commercial sexual exploitation of children (CSEC), human trafficking, and intersecting issues.
WHEN: May 11, 2017, 8:30am-4:30pm, LUNCH WILL BE PROVIDED
WHERE: Grass Valley Veterans Memorial Building S. Auburn Street, Grass Valley CA 95945
ABOUT THE SESSION FACILITATOR: California Coalition Against Sexual Assault (CALCASA) provides leadership, vision, and resources to member agencies, affiliates, and others committed to ending sexual violence. CALCASA provides training and technical assistance to communities on creating a coordinated community response (CCR). CALCASA will also serve as the CCR Strategy Session facilitator and technical assistance provider.
INFO: Nicholas Ready, Program Manager at Nicholas.Ready@co.nevada.ca.us or 530-265-1654.
RSVP: Faye Hignight, Staff Services Analyst II at Faye.Hignight@co.nevada.ca.us or 530-265-1728 by May 3, 2017.